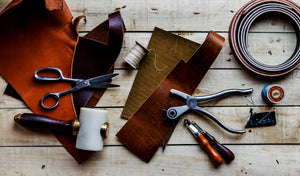 Temporarily Closed For Orders
I have recently made a career change and during the training period I will not be taking orders. Unfortunately this will include the Christmas season. My plan is to start taking orders again next spring with orders being fulfilled next winter. Thank you for your patience during this time of transition.
Shop Handcrafted Leather Gear
---
Please Note
I handcraft each item to order based on your specifications. Because of this, please expect a 4 -5 week delay before your order ships while I make your item! Thanks for your patience!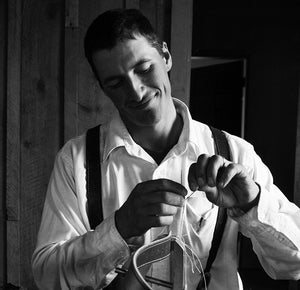 Meet your craftsman
My name is Ethan Kelly. I live and work on a ranch in remote Idaho with my wife Abby and our two young daughters. In my small artisanal leather shop, I handcraft ruggedly durable leather gear that is designed to hold up for a lifetime.
Read More
Crafted with only the finest full grain leather
Most "genuine leather" products out there are made from a highly processed "bonded" leather, which is composed of leather scraps that have been ground and then sealed together. I use only full-grain leather in my work, which is the most natural and pure form of tanned leather.
Learn More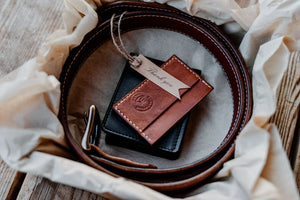 Behind the Scenes: The Making of a Belt
---